11/28/2022
Sign-ups are now closed.
This year we will concentrate on a unique and fun build. The Ozark Patrol is a simple regen receiver, designed by David Cripe, NMØS, kitted and sold by the Four State QRP Group. Read more about the kit here.
The uniqueness of this kit comes in the form of surface mounting of thru-hole components, on the back of the unit face. This is often referred to as the Pittsburgh style pc board where the board is a ground plane with circuit traces and solder pads directly on the board. This will be a fun challenge!
Once built, you will need a simple long wire antenna to receive signals. Any wire will do, but I recommend at least 50′ for good reception. This can be strung out a window and into a nearby tree.
Schedule:
| | |
| --- | --- |
| Unit 1: Setup, soldering, and start build | Saturday Dec 10th, 2022 @ 9:00AM EST |
| Unit 2: Build completion and operation | Saturday December 17th, 2022 @ 9:00AM EST |
Overview:
This course will focus on the skills needed to assemble and solder basic electronic kits by following instructions included with the kit.
The idea of this series is that we will progressively cover more technically challenging builds over time. Along the way we will cover basic component identification, simple multimeter measurements, strategies for assembly, and useful tips to help builds go a little more smoothly. It is understood that instructions are often lacking, so some outside guidance and learning may be necessary for the build to be successful.
Link to Kit:
Reminder, make sure your items are ordered soon so you won't miss out!
Other Items Needed:
Please report any bad links to us here
More Details:
Details for our build project are available below.
The assembly manual can found in the link below.
Schematic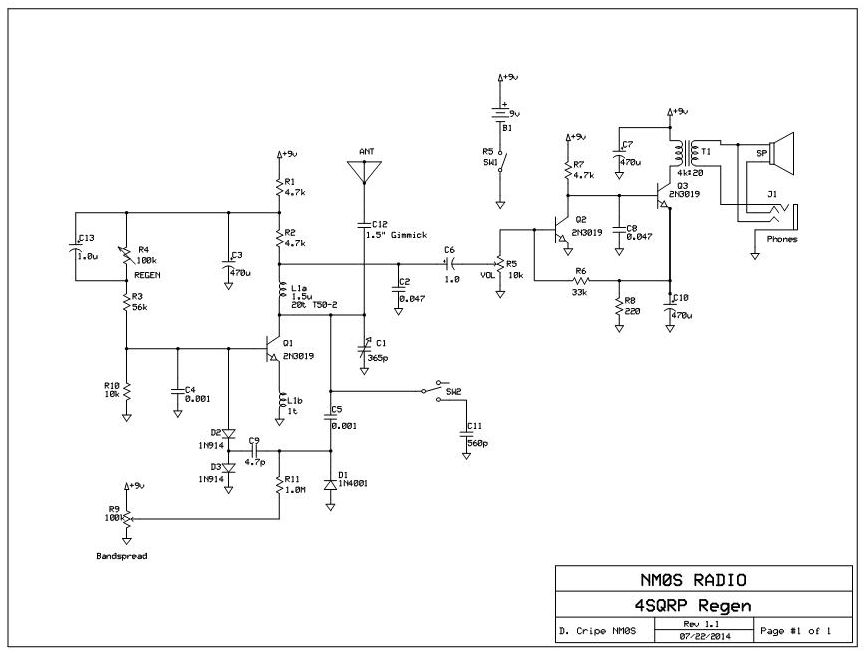 Bill of Materials
YouTube Related Videos